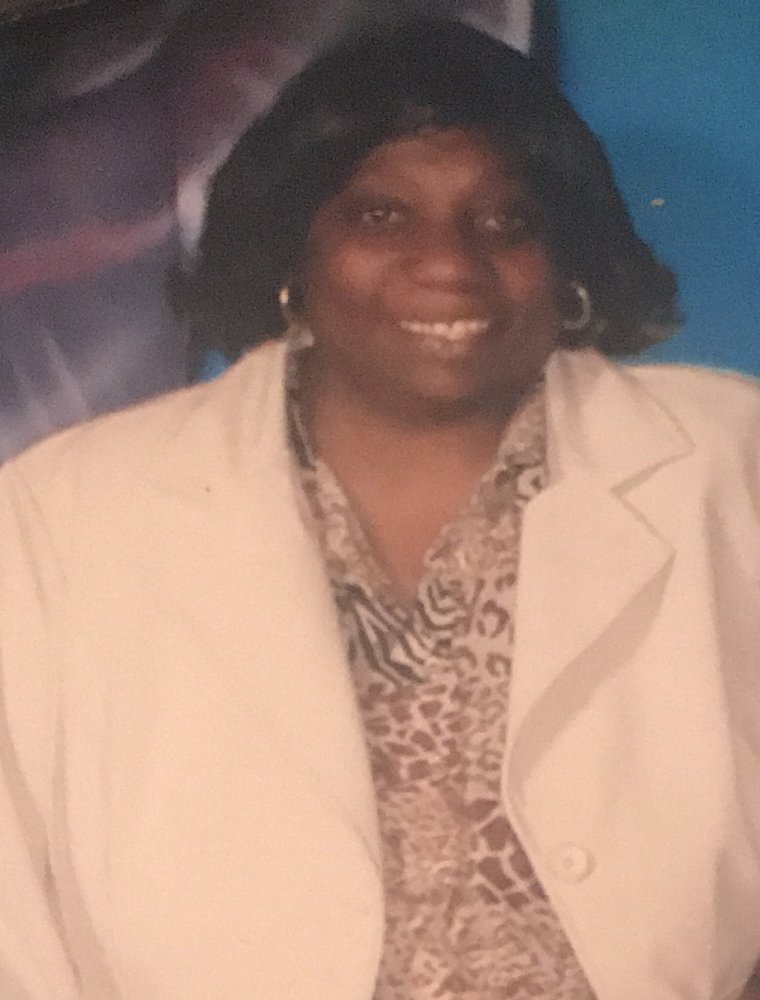 Share Your Memory of
Tracey
Obituary of Tracey Crisden
Tracey Crisden was born Tracey Louise Wallace on November 14, 1964 in Philadelphia, Pennsylvania to Gussie L. Wallace and the late Robert Lee Wallace Sr.
Tracey received her education though The Philadelphia School District and was a graduate of Overbook High School. She was a dedicated worker since the age of 12. After high school, Tracey spent many years employed at U.S Uniform as an Assembly Line Specialist. Later, she went on to work with The Philadelphia School District where she worked as a lunch aide at Blankenburg Elementary.
In the 1980's Tracey met Robert Crisden who she soon married.Together they gave birth to a baby boy who died shortly afterdelivery. The passing of her newborn devastated Tracey for many years. Her hearts' desire was to experience the joys of motherhood. This prayer was soon answered when God blessed her as the guardian to Brandon. Tracey affectionately cared for Brandon as her own son and raised them from the tender age of three. In 2002, Tracey gave birth to her bundle of joy, TravonIsaiah.
Tracey was a faithful member of Holy Rock Baptist Church. Her love and passion for the Lord was shown as an active member in the choir, usher board, as well as, Nurses' Ministry for many years. In 1975, Tracey was baptized and accepted Jesus Christ as her personal Lord and Savior. Tracey later decided to continue her walk with God under the Leadership of Reverend W. Gregory Fleming at St. Joseph Baptist Church.
Tracey was nosey. If there was something you wanted to know or needed to know you could ask Tracey. She pulled no punches and didn't mind telling you like it was. Tracey was the baby girl of six children (four girls and two boys), so she could definitely hold her own. Her signature phrase, "see you later… goodbye" is what sealed the conversation. Tracey's loud personality is what made her the life of any party. Tracey's annual birthday celebration always consisted of Budweiser and her delicious baked lasagna.
Like her brother, Junior, Tracey too had a way with words. Her catchphrases "you crazy as hell", "that's dead", or "same thing"was sure to be heard from Tracey. Whenever someone was trying to tell her how to raise her children she was quick to let you know "he came out of me".
In November 2016, Tracey's health took a turn, but she fought to the very end. As Tracey made peace with her time left on earth nothing was more difficult than preparing her sons for what was to come. Tracey held on until she knew that both Brandon and Travon were both accepting of her impending transition. Brandon, her oldest, knowing the end was near, spent Saturday afternoon holding hands and whispering to his mother and brought with him Tracey's only granddaughter to say goodnight and I love you. For him, losing a mother for a second time was more painful. For Travon, her baby boy, seeing his mother riddled with sickness was unbearable but as he realized her death was eminent, he emerged from the shadows approximately one hour before his mother's transition and spoke to his mom for the final time letting her know he loved her with all his heart. He wanted her to know that he understood that she had to leave, and though painful, he was at peace with the fact she was going to a better place, free from sickness and pain. A little after midnight, on Resurrection Sunday God peacefully ended Tracey's pain and suffering and gave her wings to sore high. She was surrounded by her three sisters, mother and her son Travon.
Tracey leaves to cherish her memory: Mother, Gussie L. Wallace; two children, Brandon and Travon; one granddaughter, Jaden; three sisters, Sarah, Patricia, Brenda; two brothers, Robert "Junior" (who proceeded her in death), Freddie; special companion, Charles Showell; best friend, Lisa; close friends, Clarestine and Sadie; along with a host of nephews, nieces, cousins and friends.
To send flowers to the family or plant a tree in memory of Tracey Crisden, please visit Tribute Store
Public Viewing
9:00 am - 10:55 am
Tuesday, April 10, 2018
St Joseph Baptist Church
224-50 N 54th street
Philadelphia , Pennsylvania, United States
Life Celebration
11:00 am - 1:00 pm
Tuesday, April 10, 2018
St Joseph Baptist Church
224-50 n 54th street
Philadelphia , Pennsylvania, United States
Final Resting Place
2:00 pm - 2:30 am
Tuesday, April 10, 2018
Mount Peace Cemetery
3111 West Lehigh Avenue
Philadelphia, Pennsylvania, United States