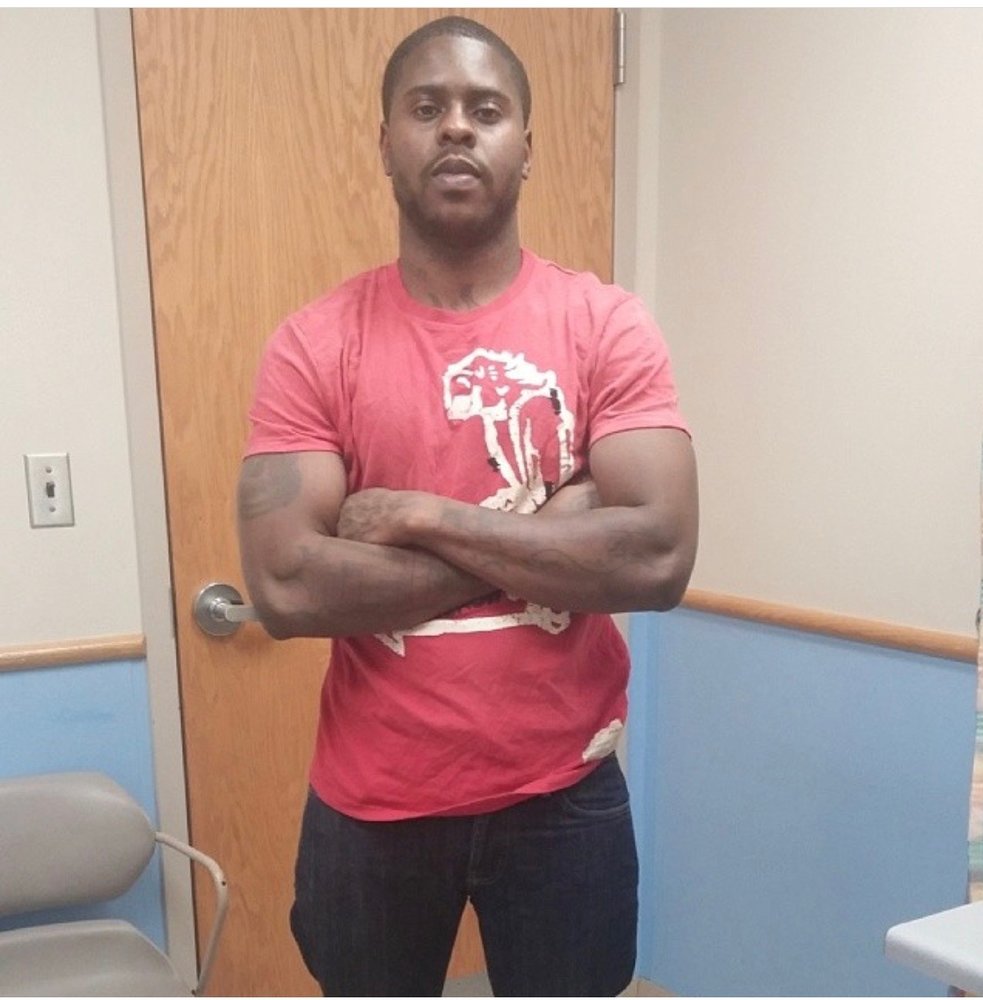 Share Your Memory of
Quincy
Obituary of Quincy Smith
QUINCY JOSEPH ANTHONY SMITH aka "Q-Banga" was born on September 3, 1986 to Debra Smith and Lorenzo Smith in Linden, Guyana. He departed his earthly life on September 20, 2018. Even though his earthly life was short, he lived life as best as he could and was loved by many. He was a father, son, brother, grandson, cousin, uncle and friend.
Quincy immigrated to the United States on July 27, 1987 when he was nine months old. He attended Howe Elementary School, Wagner Middle School and Olney High School. Throughout his life, he had a number of positions remodeling homes, and most recently working as a Home Health Aide.
Quincy and his wife, Karen Vargas were together for many years. Together, they had a son, Quadir (nine years old).
Quincy enjoyed listening to music, playing basketball and video games. When he was not hanging with family and friends, he was glued to the television playing video games. On other occasions, he spent time at his grandmother "Mommy" chilling on her front steps, or hanging out by his late uncle, Keith Cave.
He had a laid back and outgoing personality. What you see is what you got when it came to his personality and style. He was a collector of sneakers and always coordinated his sneakers with his clothing. Recently, he bought blue sneakers which was his favorite color, that he never got to wear.
Quincy was preceded in death by: his grandfather, Samuel; uncles, Keith and Wayne; cousins, Samuel and Nevaeh; great-grandmother, Elvira "Gran" Boyce; uncle-in-law, Winston and many others.
Quincy leaves to mourn: his wife, Karen; son, Quadir; his mother, Debra; father, Lorenzo; sisters, Ronnette, Omini and Shamika; niece, Anjali; nephews, Aiden and Malik; brother-in-law, Daren; uncles, Ulric (Carol), Lancelot (Carol) and Colin (Curdy) and Clifton; aunts, Jennifer, Jacqueline, Alexis, Wendy and Angela; great-aunts, Jean, Elsie, Doreen and Lynette; a host of cousins and loved ones.
Quincy was family and a friend to everyone that he met and he will be greatly missed...
To send flowers to the family or plant a tree in memory of Quincy Smith, please visit Tribute Store
Public Viewing
8:00 am - 9:55 am
Saturday, September 29, 2018
St. James United Methodist Church
199 E. Tabor Rd
Philadelphia , Pennsylvania, United States
Life Celebration
10:00 am - 1:00 pm
Saturday, September 29, 2018
St. James United Methodist Church
199 E. Tabor Rd
Philadelphia , Pennsylvania, United States
Final Resting Place
1:30 pm - 2:00 pm
Saturday, September 29, 2018
Northwood Cemetery
1501 Haines Street
Philadelphia , Pennsylvania, United States