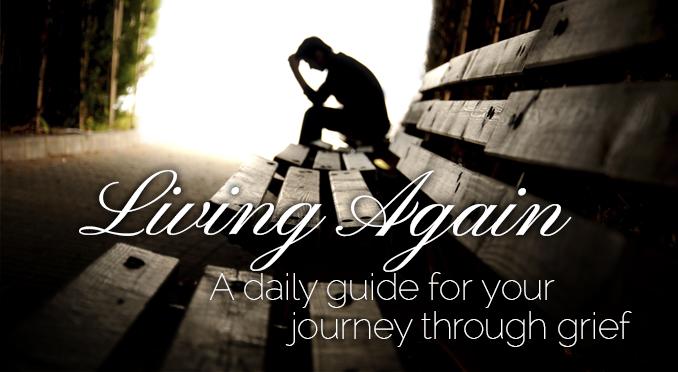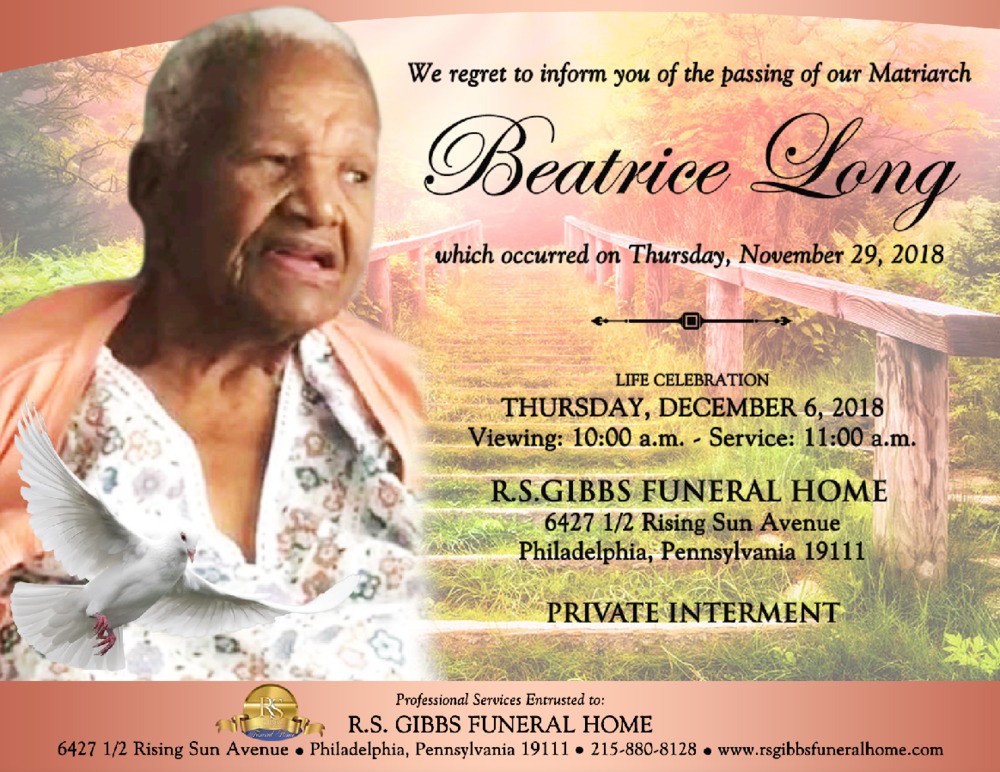 Obituary of Beatrice Long
Beatrice Fountain Long (Aunt Bea) was born July 18, 1923 in Contra, Virginia to the parents of Harry Fountain and Maggie Holmes.
Beatrice was the youngest of six children and one was deceased at birth following other siblings that passed at early ages from various conditions. The Fountain family later relocated to Ino, Virginia when Beatrice was 4 years old. Years later, Beatricethen lost her father after being struck by lightning. Maggie then tried to maintain the household but it became too much for her to handle.
Beatrice did have some formal education and eventually went to work at an early age. Beatrice later on married Joseph Long Jr. and from this union five children were born Freddie, Joseph Jr., Henry, James, and one daughter Darlene. The family then moved to New Jersey where she and her husband raised their children until the sudden passing of his death. Beatrice then moved to Philadelphia, Pennsylvania where she lived with relatives towards her later years in life. Beatrice was a fun and loving person who loved and always indulged in her favoritesweet snacks.
Beatrice (Aunt Bea) was looked after by several family members Kathryn Drake, great Niece Naomi Arroyo, Great niece Vicki and nephew Ralph Pettiford, Angelique and Angel Arroyo, and other nieces and nephews. She leaves to cherish her memories her children Freddie, Joseph Jr, Henry, James, and daughter Darlene, one grandson Raymond Scott, a host of great-great nephews and nieces, and great-great-great nieces and nephews, and a host of nieces, cousins, family and friends.
To send flowers to the family or plant a tree in memory of Beatrice Long, please visit Tribute Store
PUBLIC VIEWING
10:00 am - 10:55 am
Thursday, December 6, 2018
R.S.GIBBS FUNERAL EDIFICE
6427 1/2 Rising Sun Ave
Philadelphia, Pennsylvania, United States
215-880-8128
LIFE CELEBRATION
11:00 am - 12:30 pm
Thursday, December 6, 2018
R.S.GIBBS FUNERAL EDIFICE
6427 1/2 Rising Sun Ave
Philadelphia, Pennsylvania, United States
215-880-8128
Share Your Memory of
Beatrice