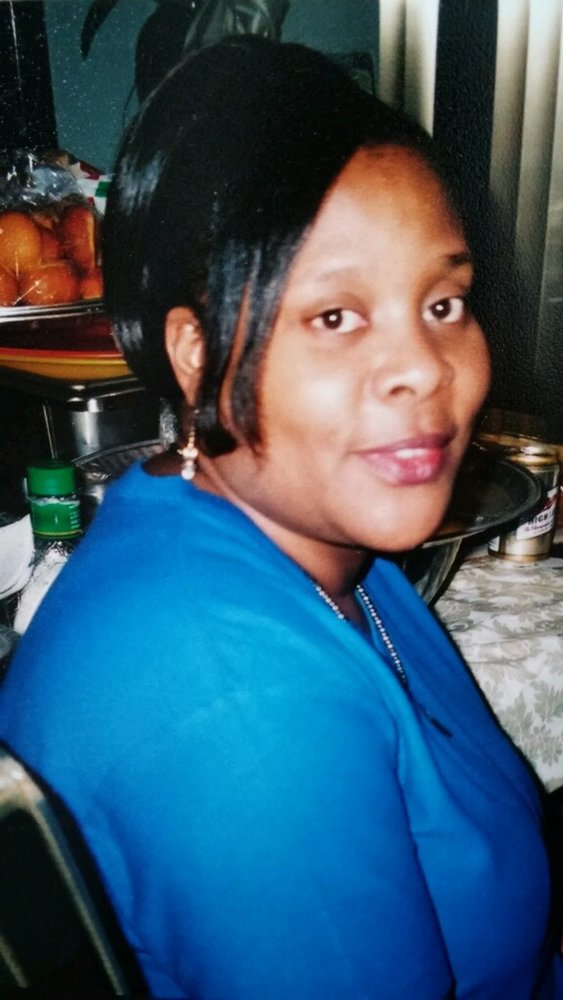 Obituary of Althia Denise Hamiel
Althia D, Hamiel
Althia Denise Hamiel was born in aHoskie North CarolinaAugust 31, 1958 to the VERY PROUD JOSEPHINE SYKES.
Althia was raised In North Carolina and received her education through the then boosting Carolina School District.
Althia was an outstanding role model to her beloved children she worked very hard to provide for them. Her hard work paid off as she was honored for over 25 years of service as an employee manager for the internal Revenue service showing her children that there was nothing too hard for god!
Althia was a true homemaker, who loved to cook, and entertain.friends and family all loved to hear when she made her infamousPotato salad and would rush over for their serving. She was an advocate for family sticking together and was always excited to prepare for the family reunions. She carried her family in high regard and was known to "wish somebody would" bother them" "I'm not the one" she would say.
She was a classy lady who could rock some earth tones like no other. She was a power house who's power would silence a room upon her entry.
Alithia knew her worth took great pride in herself, her family , and her spotless home.
She had a strong love for the lord since childhood and would often quote her favorite scripture psalms 23 The LORD is my shepherd; I shall not want.
On July 22, 2017 in still of the night God whispered to Althia "my dearest daughter Come Rest" hearing Him she closed her eyes and went home to be with god!!!
Althia leaves to rejoice in her memory
Her Mother Joesphine Sykes , Her children Reginald,Dione, Alicia and Brandon One son in law Tyrone Tucker and One daughter In law Monique Hamiel her only sister Tyra Washington
15 Grandchildren, 2 great grands
a host of nieces, nephews, cousins and friends
Sorrowfully Submitted,
the family
To send flowers to the family or plant a tree in memory of Althia Hamiel, please visit Tribute Store
Public Viewing
9:00 am - 10:55 am
Friday, July 28, 2017
Second Baptist Church of Germantown
6459 Germantown Avenue
Philadelphia , Pennsylvania, United States
Life Celebration
11:00 am - 1:00 pm
Friday, July 28, 2017
Second Baptist Church of Germantown
6459 Germantown Avenue
Philadelphia , Pennsylvania, United States
Final Resting Place
1:30 pm - 2:00 pm
Friday, July 28, 2017
Ivy Hill Cemetery
1201 Easton Road
Philadelphia, Pennsylvania, United States